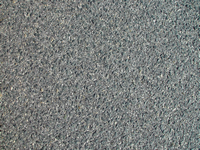 Active language
Translated to English
Gravel
Small stones, or fragments of stone; very small pebbles, often intermixed with particles of sand.
Translated to Greek
χαλίκι
Μικρές πέτρες ή κομμάτια πέτρας, πολύ μικρά βότσαλα, συχνά αναμειγμένα με σωματίδια άμμου.
Translated to Swedish
Grus
Små stenar eller stenfragment, ofta blandat med sandpartiklar
Translated to Espanõl
Gravilla
Pequeñas piedras, o fragmentos de piedras; cantos rodados muy pequeños, normalmente mezclados con partículas de arena.
Translated to Arabic
حصي
حجارة صغيرة أو قطع من الحجر، حصي صغيرة جدا غالبا ما مختلطة مع جزيئات الرمل
Translated to France
Gravier
Petites pierres ou fragments de pierre; très petits rochers, généralement mélangés avec des particules de sable.
Translated to Russian
Гравий
Маленькие камни или фрагменты камня; очень мелкая галька, часто смешанная с частицами песка.
Translated to Albanian
zhavorr
Gurë të vegjël, ose fragmente prej guri; guralecë shumë të vegjël, shpesh të ndërthurur me grimca rëre.