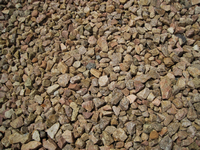 Active language
Translated to English
Spread stone
A type of stone mineral (is a dynamic multi-colored decorative stone finish that provides shimmering mineral accents and color highlights found in natural mined rock).
Translated to Greek
Πέτρωμα
Ένας τύπος ορυκτού (είναι ένα δυναμικό πολύχρωμο διακοσμητικό φινίρισμα πέτρας με λαμπερές ορυκτές λεπτομέρειες και χρωματικές επισημάνσεις που συναντώνται στο φυσικό εξορύξιμο βράχο).
Translated to Swedish
Spread stone
En typ av stenmineral
Translated to Espanõl
Spread stone
Es un tipo de piedra mineral.
Translated to Arabic
حجر الزينة
نوع من الحجر (حجر تشطيب زخرفي ديناميكي متعدد الألوان يعطي تفاصيل معدنية لامعة وابرازات ملونة الموجودة في الصخور الطبيعية التحت سطحية)
Translated to France
Spread stone
C'est un type de pierre minérale.
Translated to Russian
Природный камень
Тип минерального камня (разноцветный декоративный камень для отделки, который обеспечивает мерцающие минеральные акценты и яркие цвета, найденные в природной горной массе).
Translated to Albanian
guri
Një lloj minerali prej guri (është një përfundim dinamik gurësh me shumë ngjyra dekorative që siguron thekse minerale të ndritshme dhe pikat kryesore të ngjyrave që gjenden në shkëmbin e minuar natyral).